Craftsman garage door keypad
"I'm assuming you don't have a kit for this common keypad because the damn thing is glued together!"
LazyBoy Chair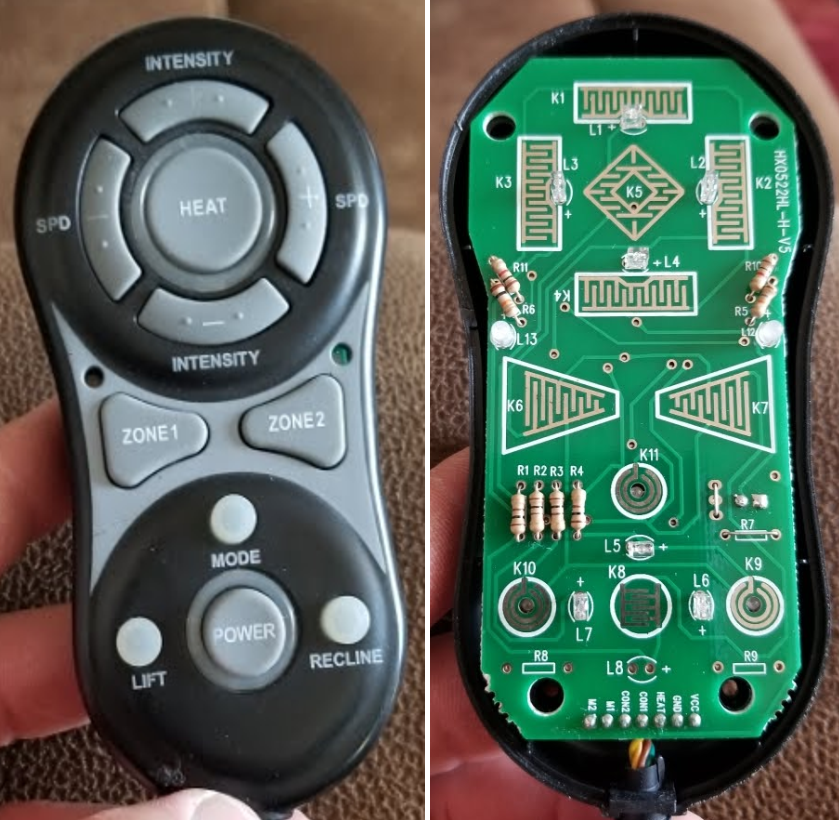 This one is tricky and probably should have a full keypad made for it (send yours in!) 

The top buttons are oddly shaped and have LEDs very close. The lower buttons have small LEDs in the center.
Unfortunately I didn't get an image with ButtonWorx™ installed. It is doable but needs a little craft work.

The HEAT button could use 2-4 small ButtonWorx™ buttons.
The LIFT, MODE, RECLINE could be hole punched to remove a small circle in the center or carefully cut with exacto-blade. 
Panasonic Massage Lounger Controller EP-1285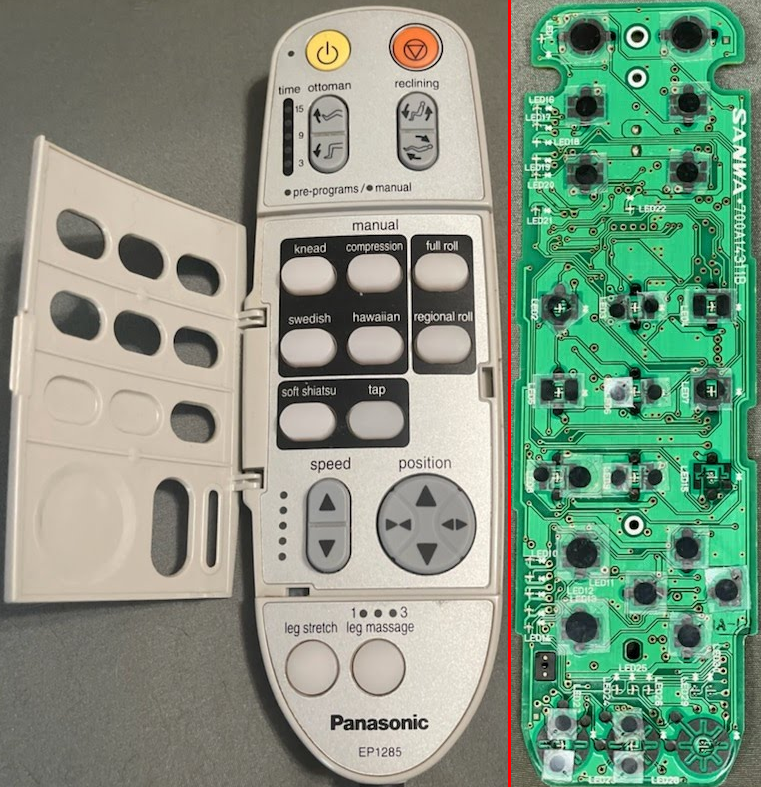 There is a ButtonWorx™ full kit for this HERE