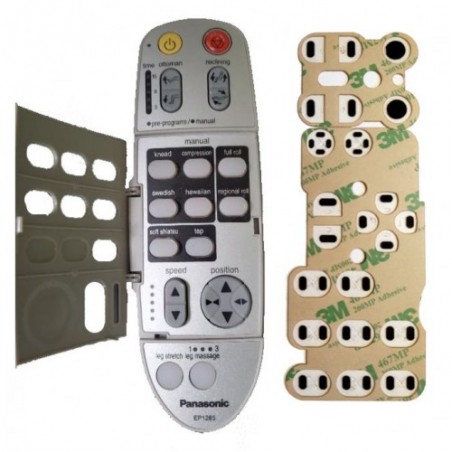  
Panasonic EP1285 EP1272 Massage Chair Controller Button Repair membrane
Controller Not included
Letter Mail Shipping Available
Keypad Repair Kit
Easy peel and stick installation with instructions and video 

Never wears out! *Satisfaction Guaranteed*

No glues, epoxy or paint

Will not chip, scratch, peel or fall off

Tested over 1 million button presses
Panasonic Massage Chair Controller Repair
When applying the repair pad, the larger piece is easily aligned if you focus on the X cutouts that fit directly over the LEDs in the center of the buttons that have LEDs. There are some at the top and bottom. If you pay attention to lining them up then everything else should be in the correct place. 
Customers who bought this product also bought:
Select a row below to filter reviews.