 
Commodore PET Chiclet Keyboard Repair
Letter Mail Shipping Available
5mm buttons
Vertical row of 5
14mm spacing center to center
Peel and stick
Clean circuit board contacts with 90% isopropyl alcohol
Peel brown paper off button repair and place down gently and flat
Make sure the repair pad does not  overlap raised areas
ButtonWorx™ membrane repair pad sticks to the circuit board. Membrane is 0.45mm thick and has a spacer gap to keep conductive material hovering just above the contacts. The original buttons press down on the the ButtonWorx™ repair pads and that completes the circuit.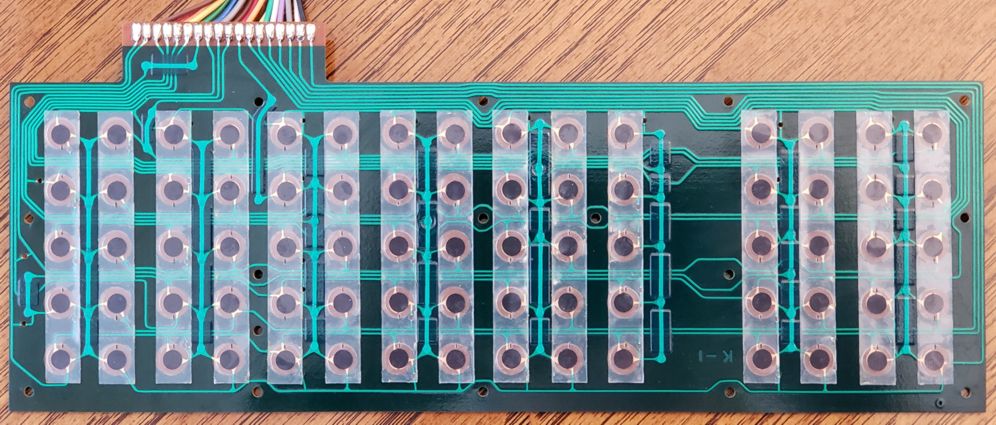 Customers who bought this product also bought:
Select a row below to filter reviews.