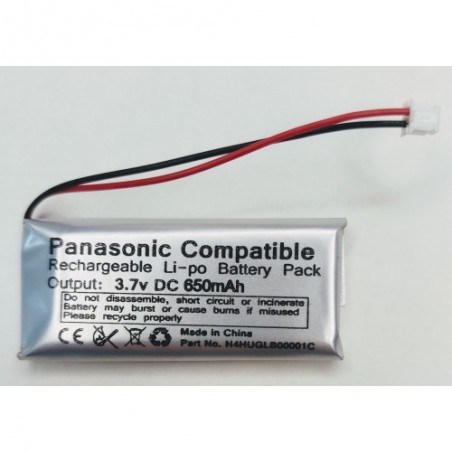  
Panasonic KX-TD7690 Battery N4HUGLB00001-C
New and Improved Battery 
Panasonic KX-TD7690 cordless phone
Over 35% additional power!
Original battery was 480mAh Lithium-ion
New battery is 650mAh Li-Po
Li-Po has more battery density for it's size. Unlike Li-Ion, Li-Po does not require a rigid box to contain the battery which saves space, especially with small battery packs like this one. 
Original battery on the top. Li-ion technology
New Li-Po battery for KX-TD7690 on the bottom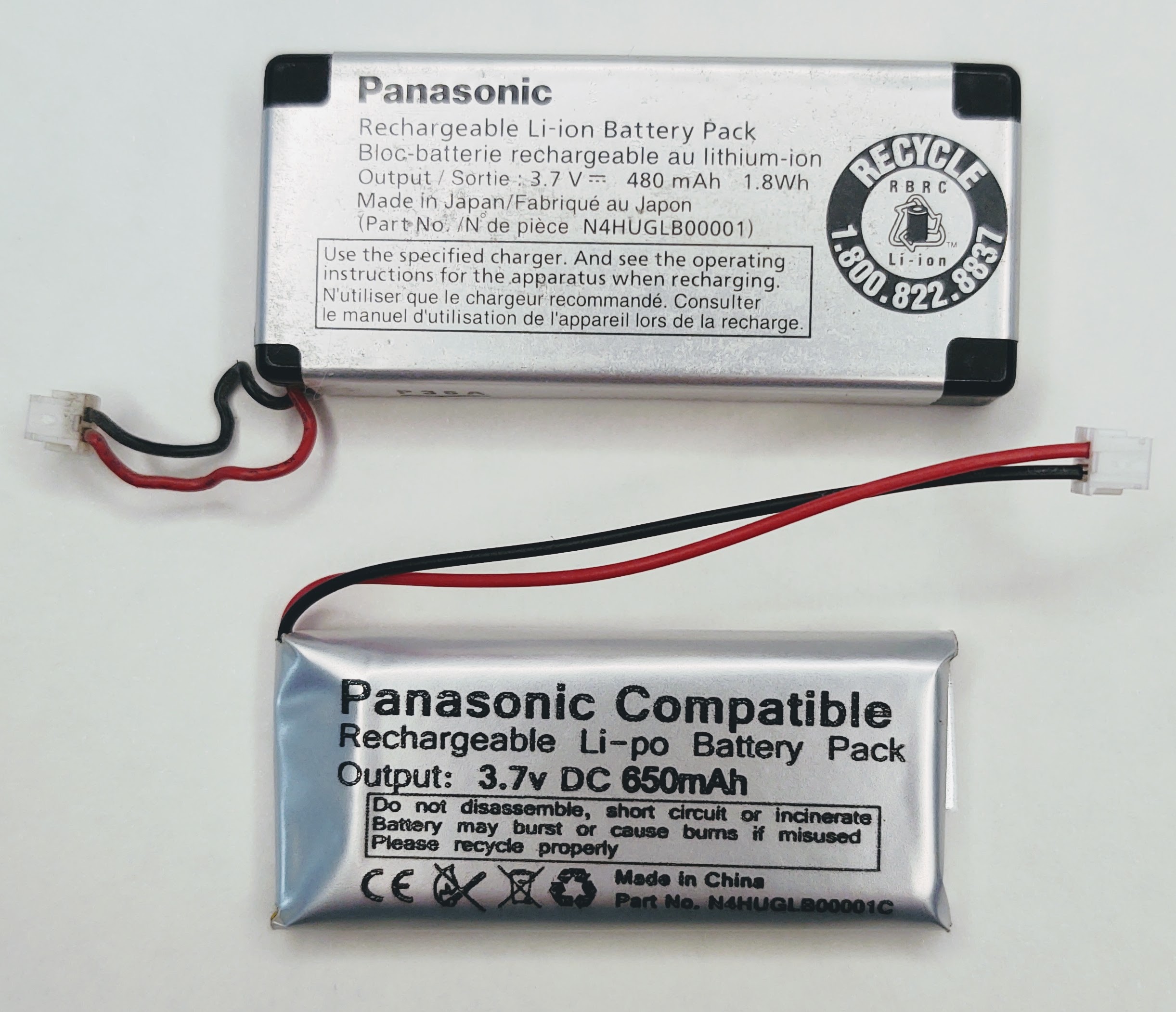 Select a row below to filter reviews.